When it Comes to Planning for the Future, There Is No Time Like the Present
It is never too early to explore what is possible when you work with a financial advisor. Forum advisors consider how things in the background of your financial life affect your overall wealth management picture, such as how existing debt and significant expenses (for a new home or saving for a child's college tuition) play into the financial decisions you make today.
Financial planning is not just about retirement. We look at everything — from the short-term goals that matter to you now to planning for retirement — all with a focus on realistic saving. With our approach, you can rest easy knowing you have taken care of the things you were worried about, and you can check them off your list.
Looking for a fiduciary financial advisor to help you achieve your financial goals? Please call us at 833.630.8600 to get started.
Wealth Management Solutions That Meet You Where You Are Right Now
This is the time to reflect on what you have accomplished from a saving and investing perspective.  Are you on track to achieve your financial goals? We can help you stay on course or recalculate to get back on the right path. Forum offers a range of wealth management solutions to offer you the guidance we would expect to receive ourselves.
At this stage, you need to look at everything that encompasses your financial life. We coordinate with other financial professionals such as attorneys and accountants to make sure all your financial bases are covered. That is how we define integrated wealth management.
As your advisor and financial coach, we are there to help you with more than your investment portfolio. Please call us at 833.630.8600 to get started.
Plan for Retirement With a Supportive Advisor and a Comprehensive Plan
There is more to consider when choosing an optimal Social Security filing strategy than full retirement age (age 67 for those born in 1960 or later). General health, life expectancy and the opportunity cost of delaying Social Security benefits all play a big role in forming a strategy in which individuals would not outlive their money.
A Forum financial advisor can help you identify and address the many decisions you will need to make to maximize your retirement. Whether you are still transitioning or already retired, you will benefit from having a well-thought-out plan that checks all the boxes for financial and personal goals at this stage.
If you want to create a retirement plan that is tailored to your needs and goals, Forum Financial Management is here to assist you. To get started, give us a call at 833.630.8600.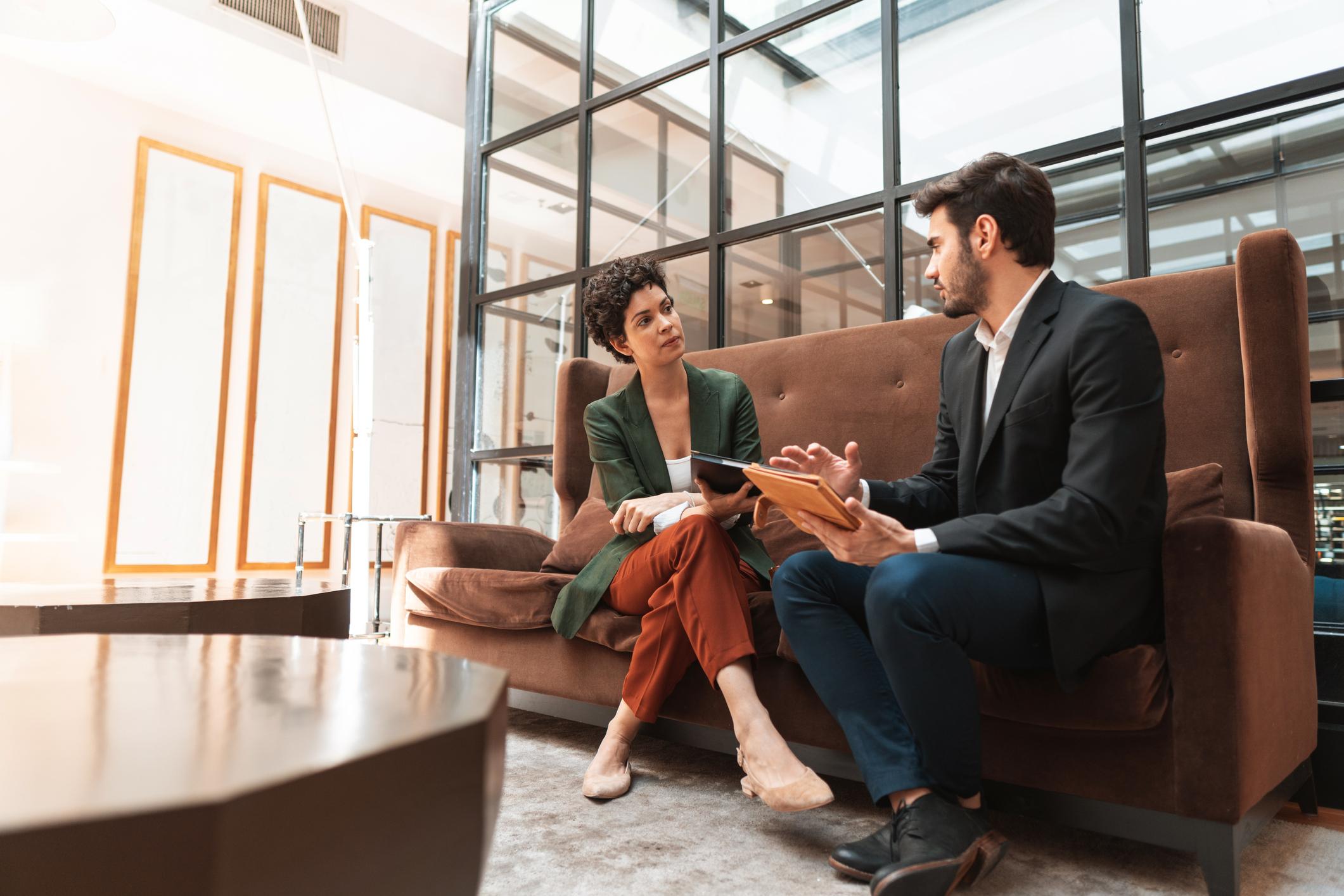 OUR INVESTMENT PHILOSOPHY
Derived From Decades of Academic Research
TO REACH YOUR FINANCIAL GOALS, CHOOSE WISELY, DIVERSIFY WIDELY
Many investors believe that managing their investments actively is more likely to lead to success, but when they make their own investment decisions, they may not even be fully aware of how emotional their investing strategies are.
We believe that a widely diversified portfolio of investments tailored to each client's unique risk tolerance level and financial goals is key to financial success. Our investment program is a fee-based, highly diversified, low-cost investment strategy using primarily the mutual funds of Dimensional Fund Advisors and based on an evidence-based investment philosophy derived from decades of academic research in financial and market theory.
Assumed annual rate of return is 7% and annual rate of inflation is 2% with interest earned on the beginning balance.