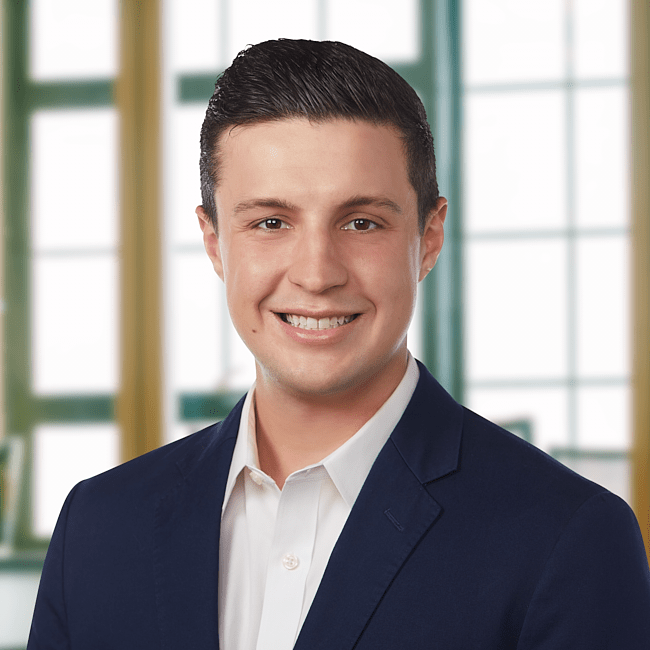 Kit Bradley
CFP® | Financial Advisor
Prairie Village, KS 66208
MY WHY
Why I Became a Financial Advisor
I was motivated to become an advisor by seeing friends and family find success early in their careers and relationships through good financial decisions. I knew that I wanted to help others to achieve the same outcomes. That is why I am committed to serving my clients as a fiduciary advisor and building lasting relationships with them.
My mission as a financial advisor is to partner with clients to create an actionable plan that will enable them to achieve their goals, and to hold them accountable along the way.
MORE ABOUT KIT
Kit Bradley joined Forum Financial Management in 2021 as a Financial Advisor. Prior to joining Forum, Kit worked with creative professionals in the music industry to build out financial plans and manage their businesses at Flood, Bumstead, McCready & McCarthy, LLC.
Kit is a CERTIFIED FINANCIAL PLANNER™ professional. He earned his bachelor's degree in business administration from Belmont University in Nashville. Kit volunteers with the Alzheimer's Association and he ran the Chicago Marathon in 2019 on the Alzheimer's Association charity team. In his free time, Kit enjoys playing golf, traveling with family and following the Kansas City Chiefs.
FORUM ARTICLES & INSIGHTS