Three hours north of New York City, the Forum Cohoes office is too far out of range to catch a glimpse of the city's lights, which is just fine with Forum Partner Marie Stark. As a CPA who never sleeps (especially from January to April), Marie strikes an amazing balance between her dual professional roles as financial advisor and accountant.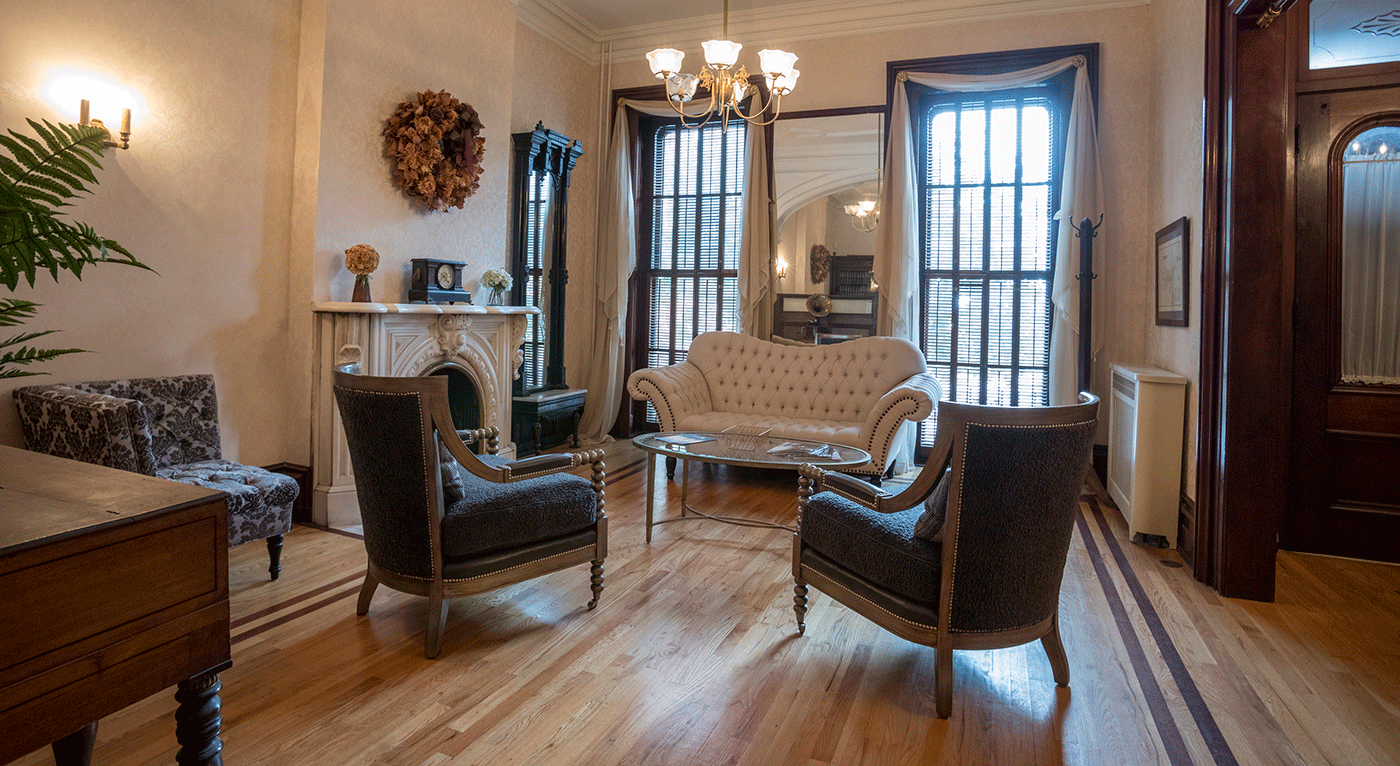 FORUM FINANCIAL MANAGEMENT
DISCOVER THE PEACE OF MIND THAT COMES
WITH FINANCIAL CONFIDENCE
With a flair for architectural design, Marie created an office space reminiscent of a flat in Soho (New York or London) complete with the requisite cobblestone streets. Her sage team is fortified by longtime colleague Bryan Basila and her husband, Jeff Stark, also a Forum financial advisor.
FORUM ARTICLES & INSIGHTS