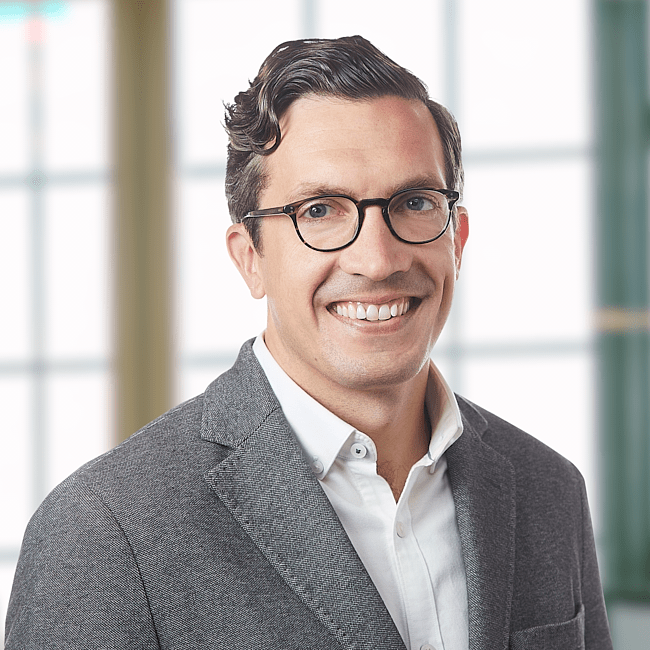 Steve Minturn
CFA | Financial Advisor
MY WHY
Why I Became a Financial Advisor
After working in financial services for more than 10 years, I was learning a lot but not really seeing any direct impact to what I was doing. Moreover, I did not necessarily believe in what I was inherently selling. Through that experience, however, I did get very comfortable navigating the financial world and making simple moves to build my own wealth.
I realized that not all my peers, friends and family members had the same level of comfort. By using my knowledge to build a bridge to the financial world, I can use my experience to help those around me get comfortable making financial planning decisions, directly improving their lives.
"Are you willing to sell someone a shoe that doesn't fit? Or are you willing to lose a sale because you don't have the right size?"
— DAVID BOOTH, DIMENSIONAL FUND ADVISORS
MORE ABOUT STEVE
Steve Minturn, CFA joined Forum Financial Management in 2021 as a Financial Advisor. Before joining Forum, Steve worked in equity research and portfolio management for BMO Global Asset Management. His work took him to London where he built up quantitative investment capabilities for equity teams across the globe. Prior to BMO, Steve worked as an actuary for Deloitte Consulting. He has 12 years of experience in the financial services industry.
Steve approaches financial advice in a way that is human and easy to understand. With so much noise in the world of finance, Steve wants to help clients understand and focus on what is important. He enjoys building relationships with clients and putting plans in place to maximize their wealth over time, whatever their current situation may be.
Steve earned his MBA with concentrations in finance and economics from The University of Chicago Booth School of Business and bachelor's degrees in actuarial science and finance from University of Wisconsin — Madison.