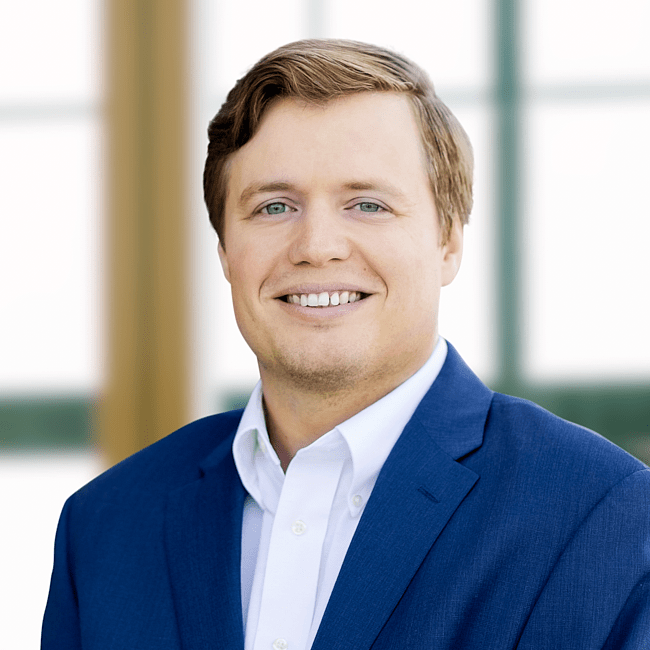 Sam Williams
AIF® | Financial Advisor
MY WHY
Why I Became a Financial Advisor
My first introduction to financial planning was through my father and grandfather. The fact that they were both successful but often gave me different advice relating to finances initially confused me. What I experienced through them is what a lot of clients experience every day — financial planning tends to remain an unknown for many people.
What motivated me to pursue this career was my desire to use my strong problem-solving skills to bring clarity and understanding to the financial lives of my clients. I do this by not only understanding what is important to them but by also striving to understand how they analyze and learn new information so that I can craft my advice in a way that allows them to take ownership over the plan we create together.
MY FOCUS
Appreciating Change
I take a goal-based and plan-based approach to financial advice. I focus my time and energy on truly understanding what is important to clients, what motivates them and what keeps them up at night. This information becomes the basis for designing a financial plan that reflects needs and wants now and leaves room for adjustment, if those needs and wants change.
MORE ABOUT SAM
Sam Williams, AIF® joined Forum Financial Management in 2021 as a Financial Advisor. Prior to joining Forum, Sam served as a financial advisor for Northwestern Mutual and CG Financial Services.
Sam works with families and small business owners who need a trusted partner in their corner to operate as their personal CFO. Involved in his community, Sam serves on the Trinity Episcopal School Board of Trustees in Richmond, Virginia.
Sam is an Accredited Investment Fiduciary. He earned a bachelor's degree in finance from James Madison University in Harrisonburg, Virginia. In his free time, Sam loves spending time with his wife, Susan, and dog, Olive. He also enjoys playing golf and spending time with family and friends.
FORUM ARTICLES & INSIGHTS