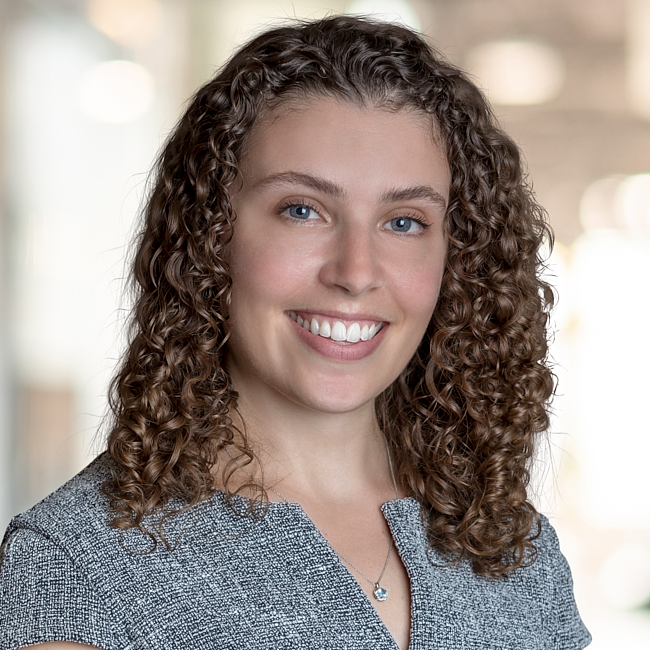 Amanda D'Aprile
CPA | Financial Advisor
Why I Became a Financial Advisor
After receiving my master's degree in accounting, I began my career at a Big Four Accounting Firm. While I enjoyed working with audit teams and accounting clients, I did not feel like I was directly affecting lives in a positive way. Important mentors in my life talked with me about making a career change, and I jumped at the chance to take on a role where I would be empowered to help individuals and small businesses. Working directly with clients to see their financial goals come to fruition has been extremely rewarding. I am excited to continue these relationships through the many milestones they will celebrate on their financial journeys.
It is so important to develop a partnership with clients, supporting and guiding them in how they can truly take control of their financial lives.
Trust is the foundation of confidence and is best achieved through a deep understanding of my clients, listening carefully to their financial goals.
My greatest goal is that, through our relationship, clients truly have a clear path in achieving their financial security.
MORE ABOUT AMANDA
Amanda D'Aprile, CPA joined Forum Financial Management in 2020 as a Financial Advisor. Prior to joining Forum, Amanda worked for a Big Four Accounting Firm in an audit role focused on the healthcare industry. Amanda is also the Vice President of Stark & D'Aprile Certified Public Accountants, P.C.
Amanda approaches financial advice by building strong relationships with clients to develop comprehensive and balanced financial plans focused on tax-conscious investment advice. She was motivated to become an advisor because she learned the importance of setting financial goals early in life. She enjoys having the opportunity to assist young investors and families with establishing and achieving their short- and long-term financial goals.
Amanda is a Certified Public Accountant. She is a member of the American Institute of Certified Public Accountants and The New York State Society of CPAs.
Amanda earned a master's degree in accounting from Siena College in Albany, New York and holds a bachelor's degree in business and management from Rensselaer Polytechnic Institute in Troy, New York.
FORUM ARTICLES & INSIGHTS